Find your Pixel Perfect Print... it's simple!
Welcome to the Nature Picture Library print site, offering a wide range of exceptional nature and wildlife images. To view our full collection, go to our main site www.naturepl.com, then search for the subject you need, open the larger view and click the Buy a Print button. We will then upload the image to our print site and send you a link to order the product of your choice.
2
Pick your Product
Our range of beautiful wall art and gifts includes Framed Prints, Posters, Canvas Prints, Puzzles and so much more
3
Printed and Delivered
Professionally printed for superior quality or your money back. Carefully packaged to arrive quickly and safely

Pixel Perfect quality guaranteed
or your money back

Fast, safe delivery and easy returns
Get started by finding an image from our library
Nature Picture Library is one of the world's leading photo agencies, representing a group of top wildlife and nature photographers with worldwide coverage. Our print galleries cover a wide range of subjects, including wildlife, marine life, plants, pets, landscapes, conceptual and colour-themed sets, with more than 14,000 images to choose from and more added each week.
Tony Wu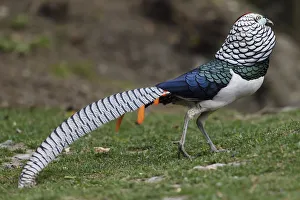 January 2020 Highlights
December 2019 Highlights
Heather Angel
---
Framed and Canvas Prints plus a lot more
Turn your chosen image into high quality wall art, homeware, a gift, accessory or greetings card
---
See what's trending
Our customers love these pieces